Every woman needs a pair of statement earrings to wear with a classic little black dress. And what else to promote your personality more than bestowing colour or adding a dosage of glamour? Whatever your reason is to become a part of this audacious trend, authentic and vibrant earrings will always become an addition to every woman's jewellery box.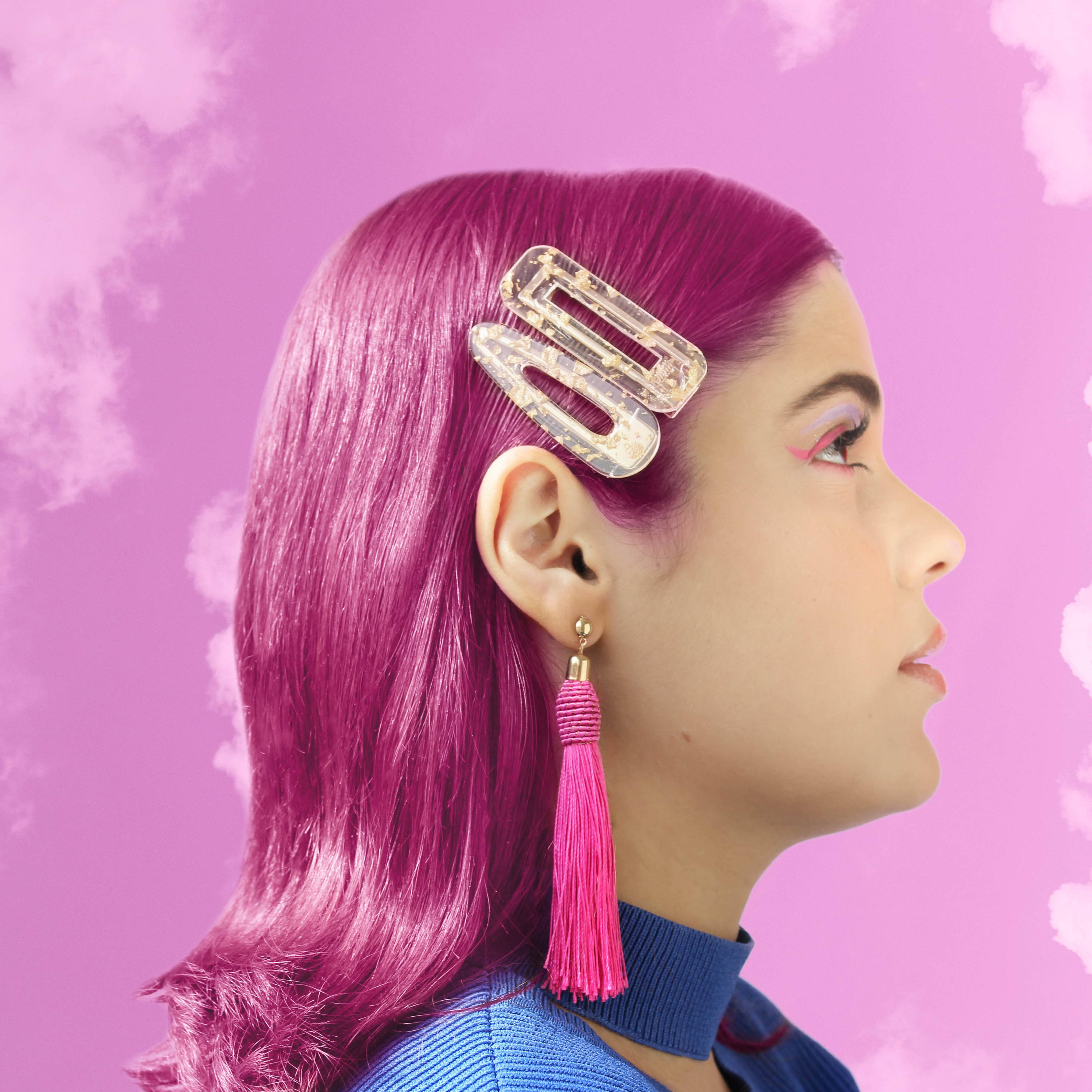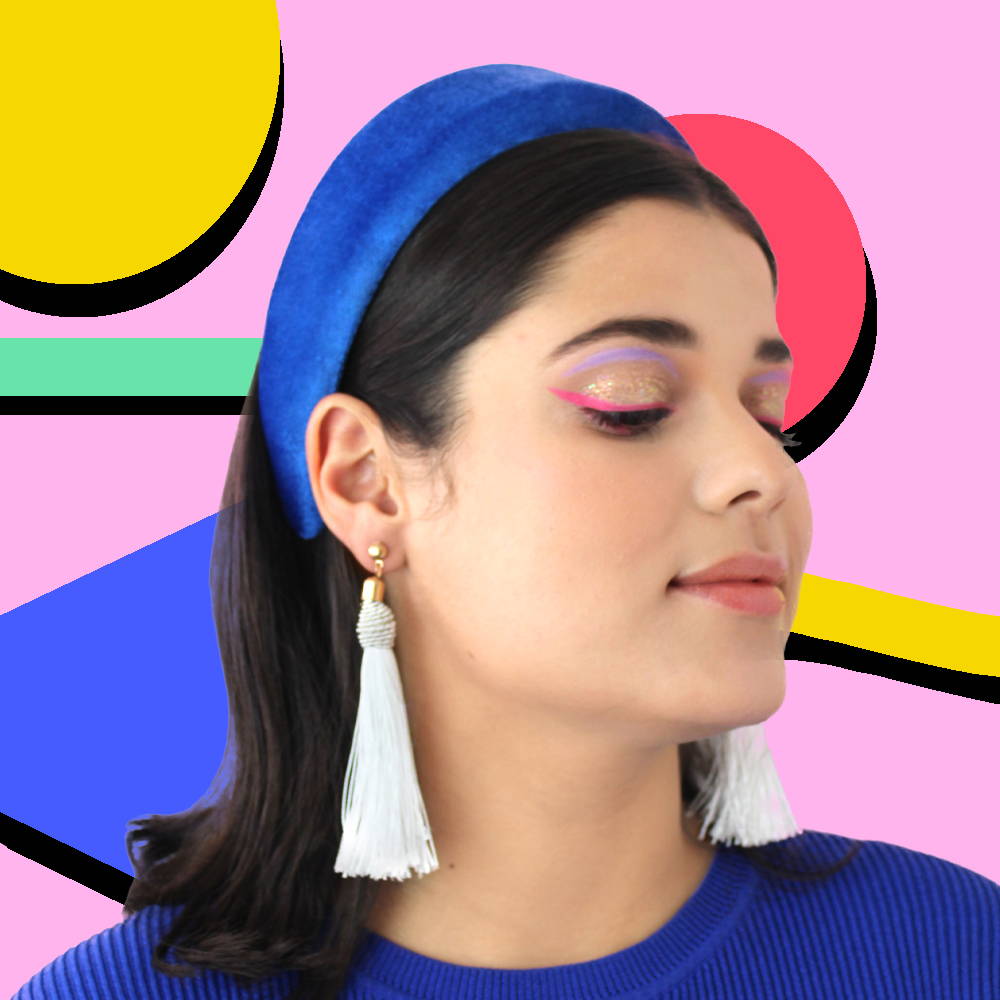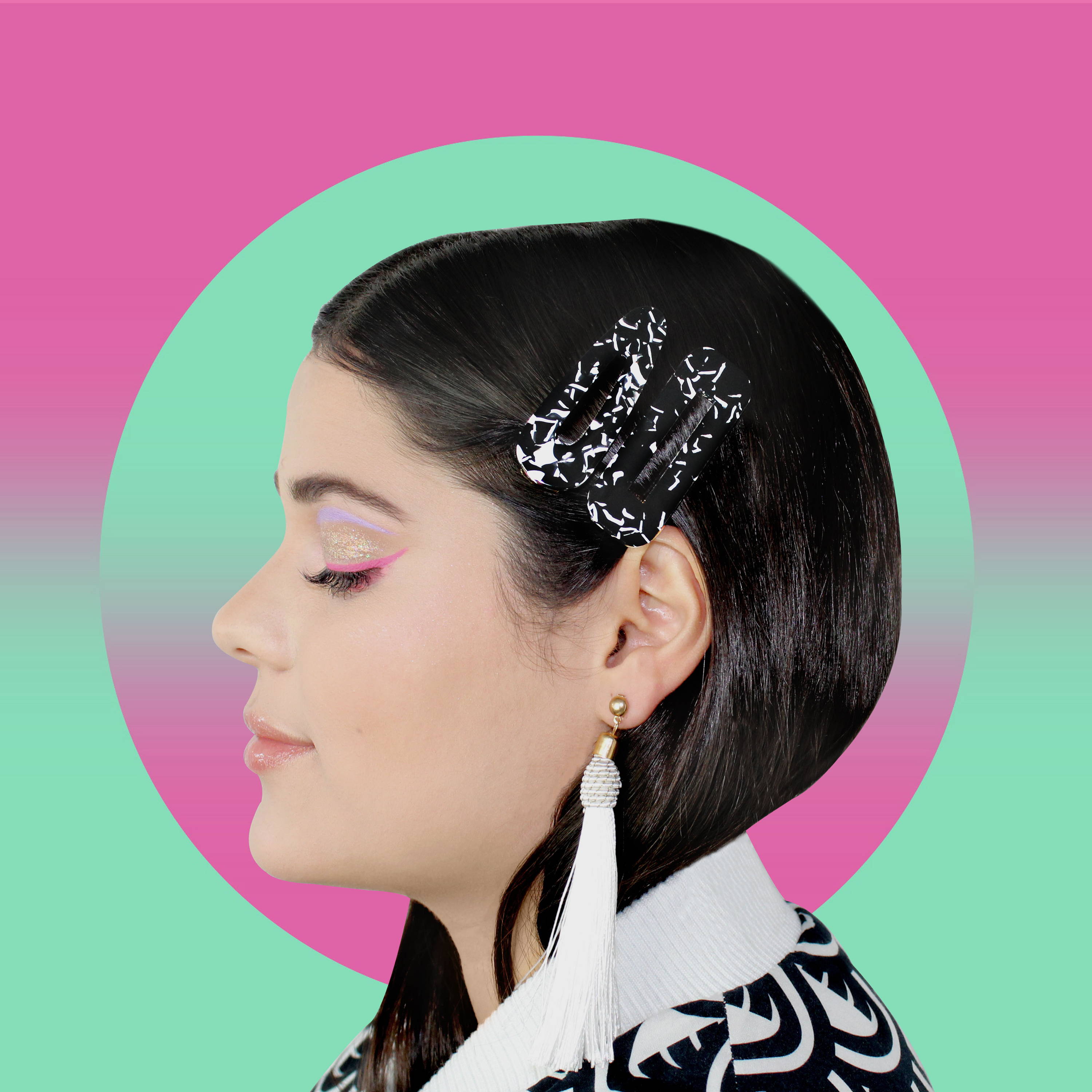 Who said earrings cannot be extra?
A tassel earring is a piece of exotic jewellery with a strong presence and it has caused quite a fashion frenzy in both casual and festive wear. These items exude a fiercely bohemian vibe, and you can flaunt them in an eccentric myriad of both accessories and trends. It could be styled by adding a dose of charm with a sophisticated headband or 90's aesthetic hair clips to harmonize your face.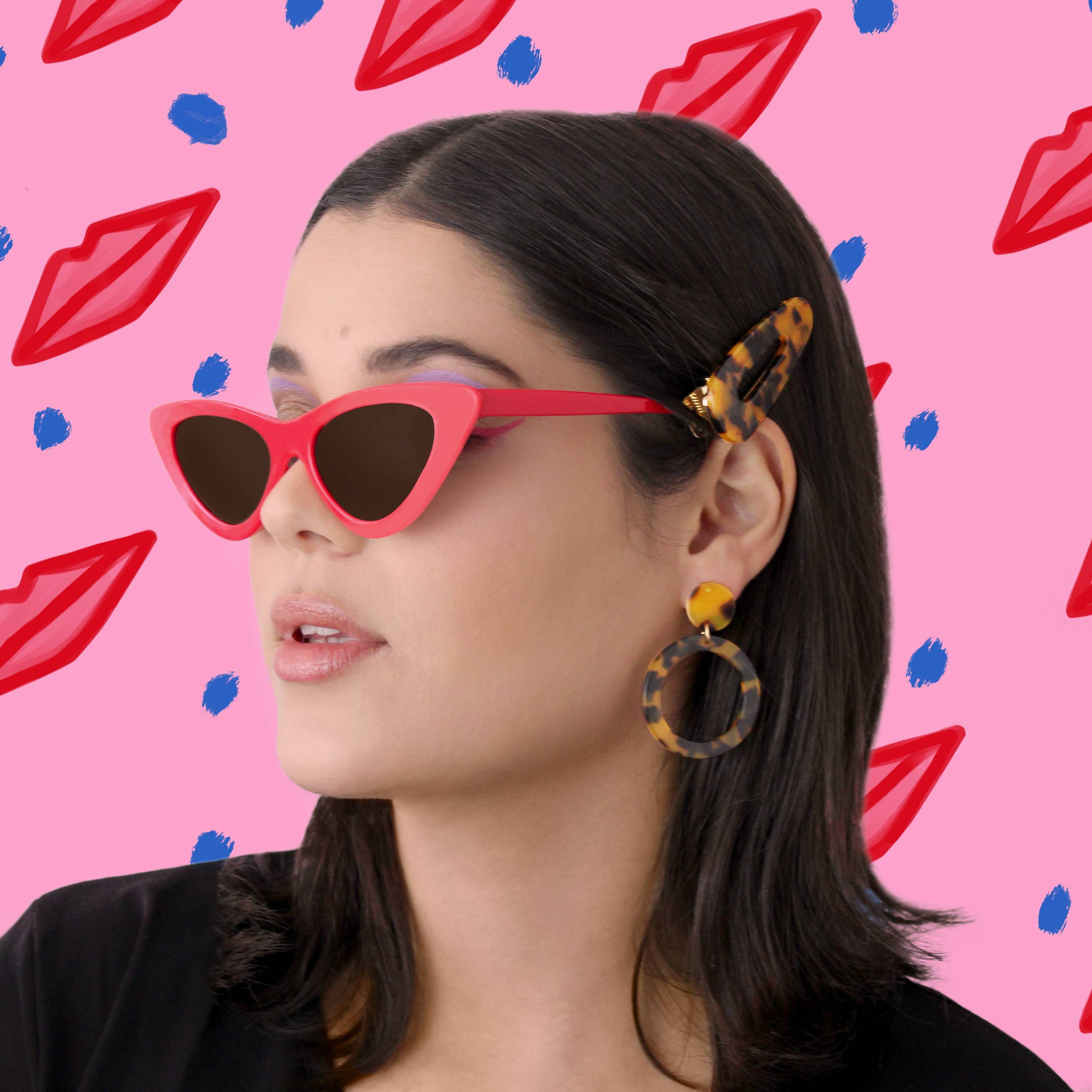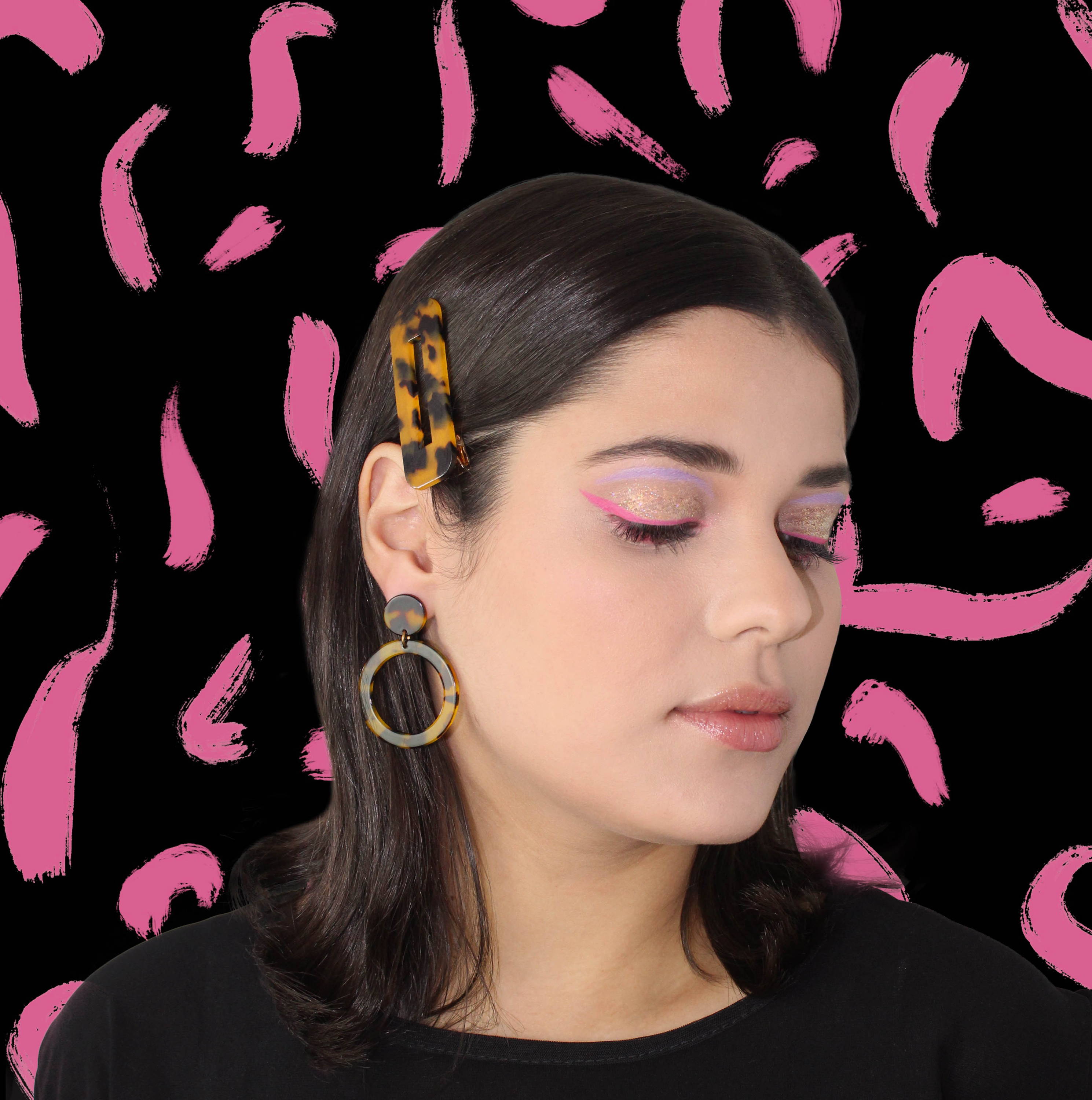 You will undoubtedly deserve a "front-row view" when you show up accessorizing these brown statement earrings featuring open leopard print accented hoops. These exquisite earrings are wrapped in acrylic material for statement appeal and will definitely add a wild twist to your look.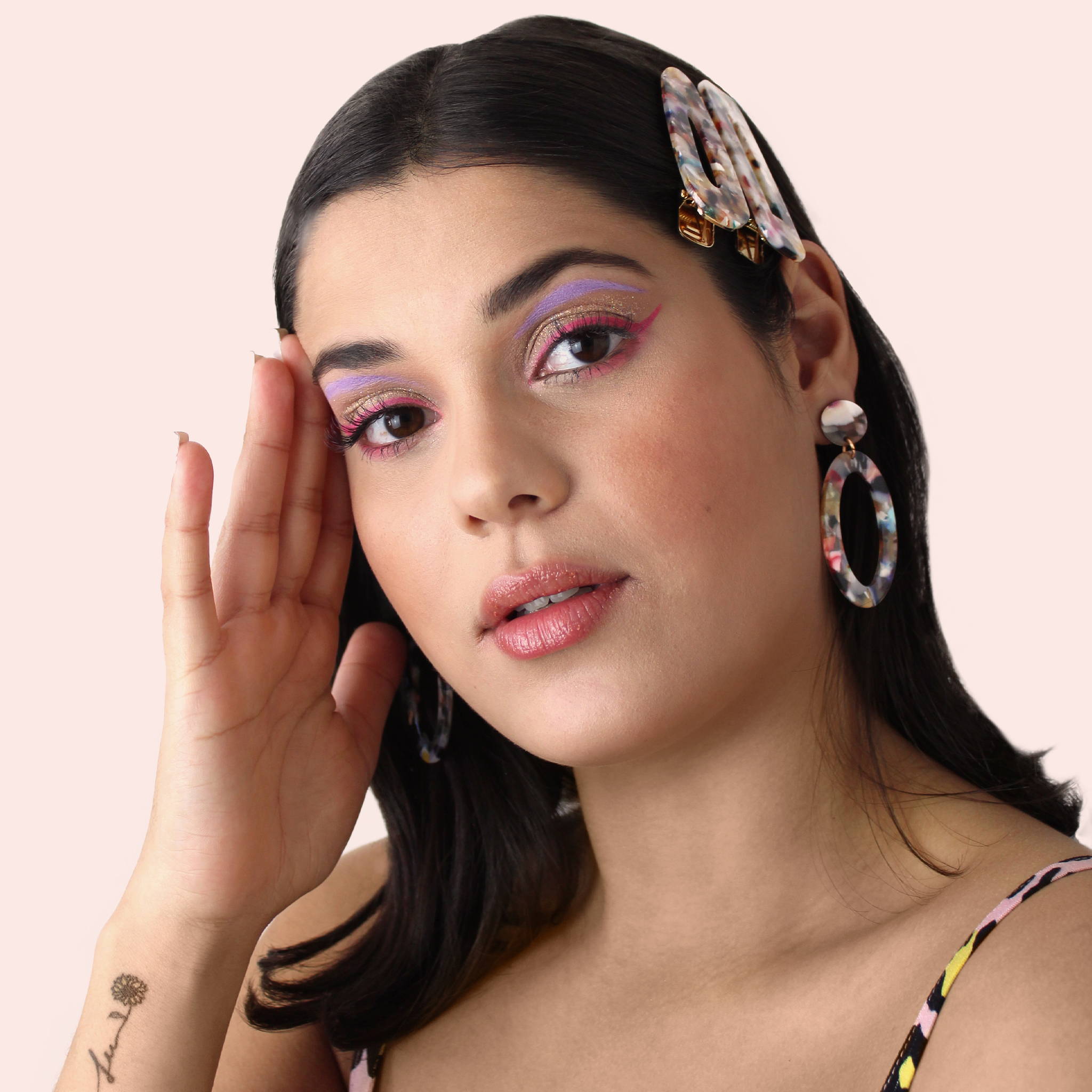 It is all in the details!
When it comes to multi-coloured earrings. An acrylic frenzy collection arrived to sweep your shoulders with charm. If you are seeking to embrace a full-fledged statement, you can simply choose earrings that are well-defined, stylish and beautifully achieves an eye-catching look.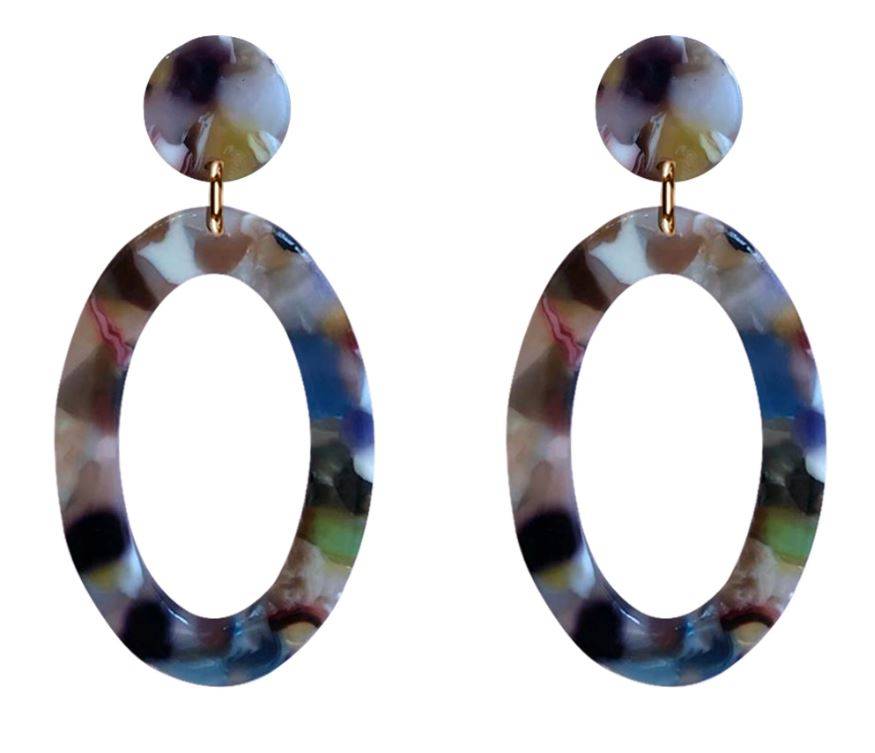 With a Wonderful World of Colour hair clip set!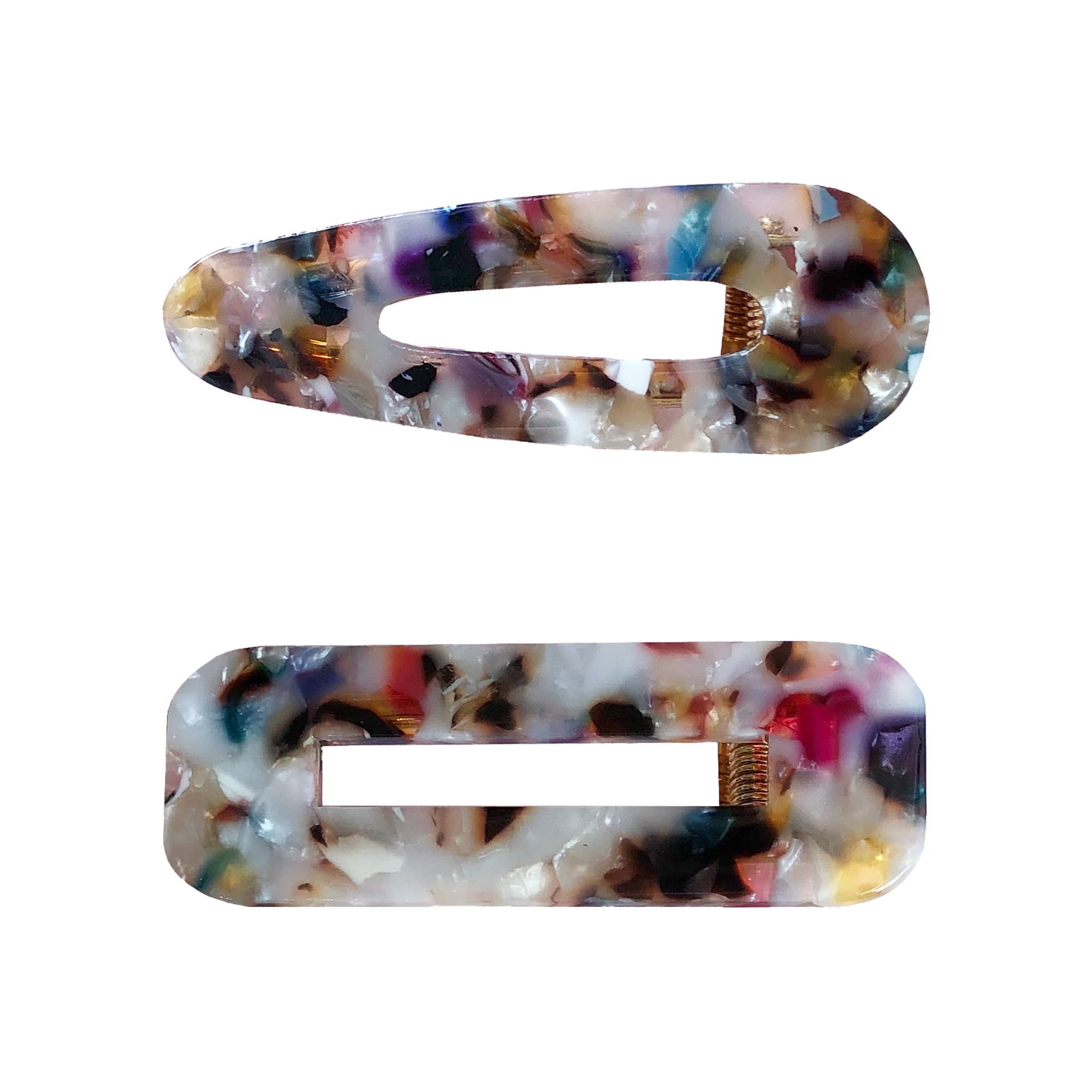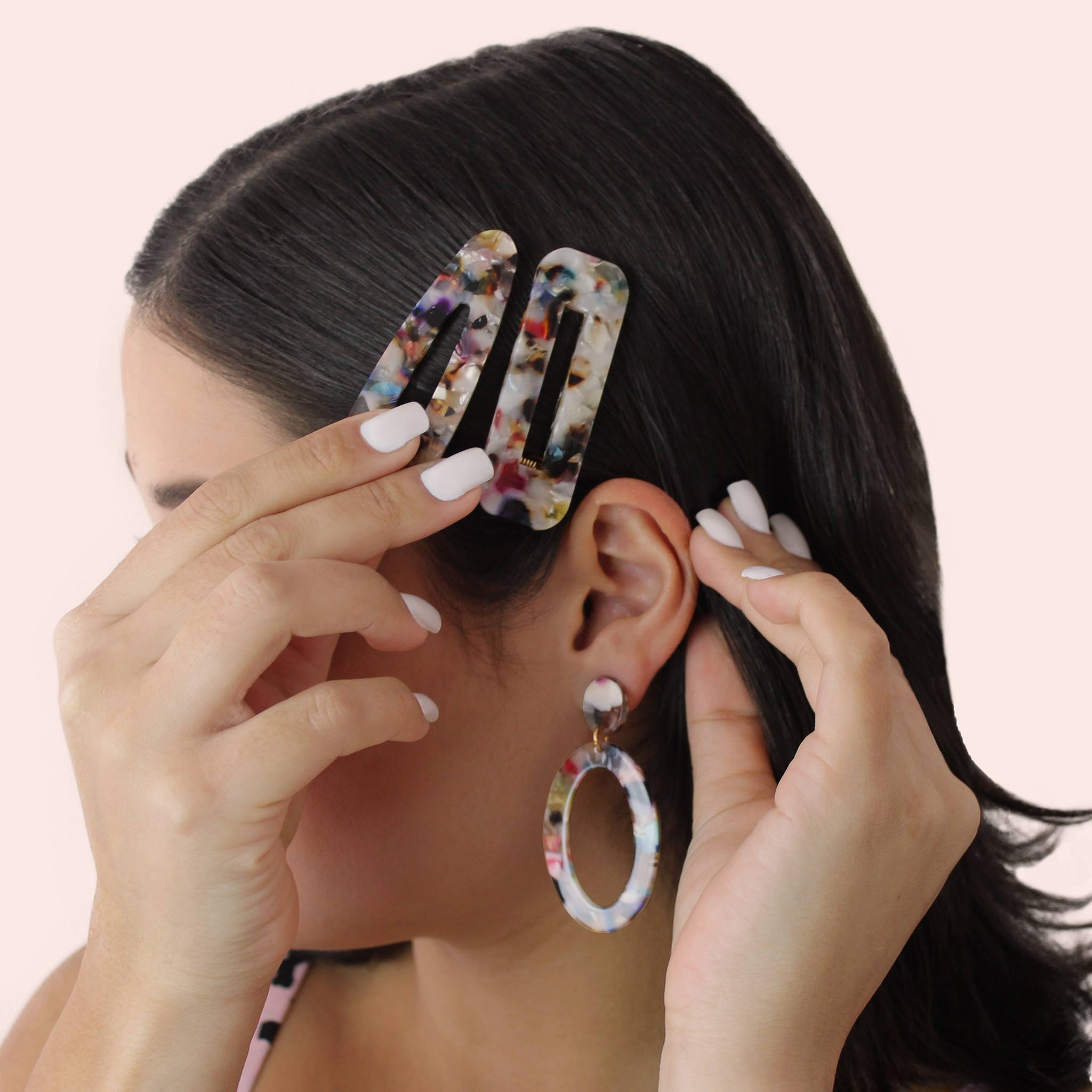 Read more
✕